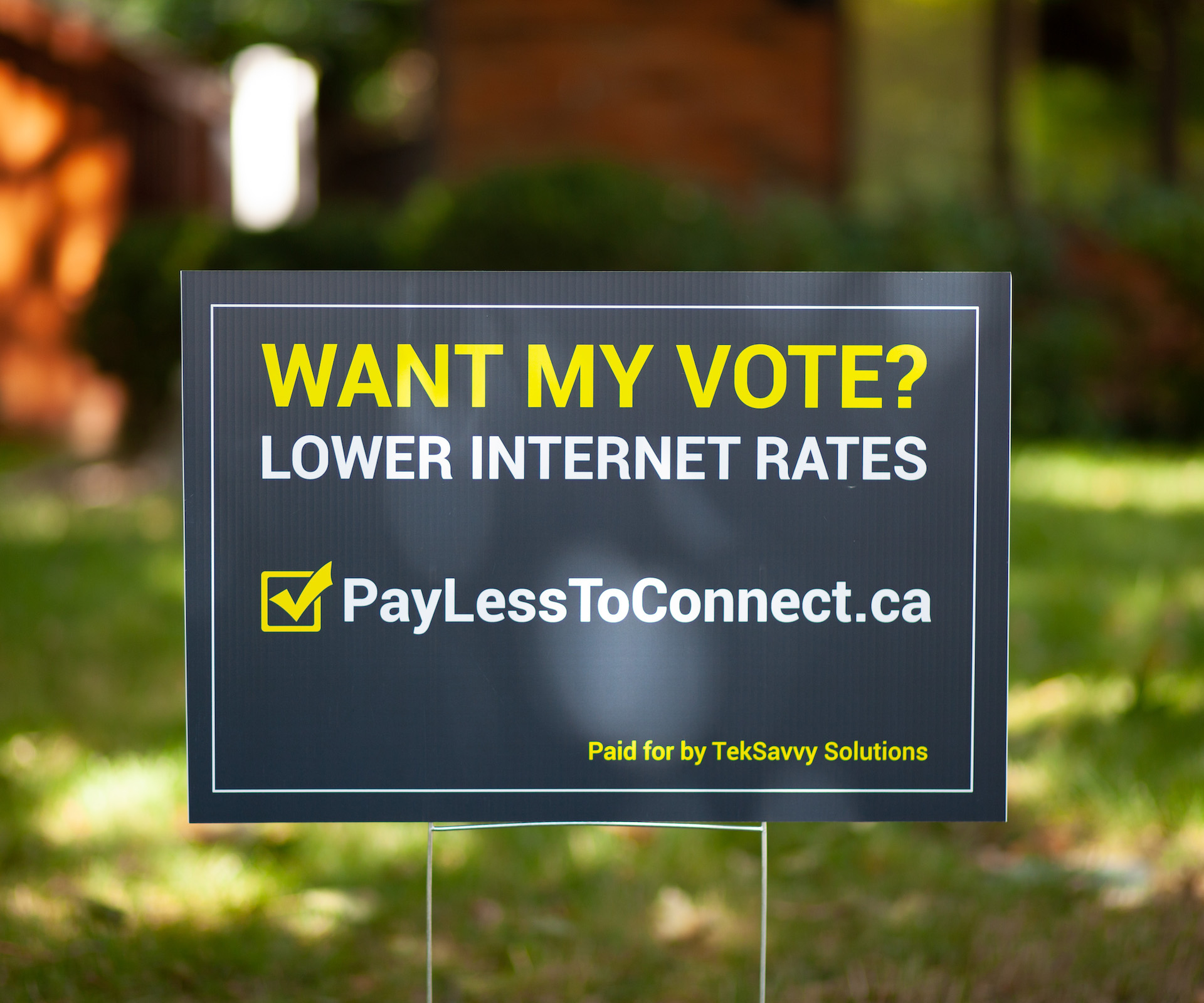 The 44th federal election is an important one, for many reasons. Chief among them is the rising cost of every-day life. Canadians are very concerned about this, which is why affordability is consistently ranked by voters among the top issues in polls, with sky-high internet and wireless bills contributing to the squeeze.
Internet and mobile service are basic utilities. Pricing is a federal responsibility. Successive governments have promised lower prices for years. Yet, as study after study shows, Canadians pay some of the highest bills in the world, and internet prices increased through the pandemic.
Canadians understand that there's more to this problem beyond the simple fact of being gouged every month. This glaring federal failure affects peoples' attitudes toward government overall and contributes to a belief that the game is rigged – that powerful companies, in this case big telecommunications giants, call the shots at the expense of millions of consumers and taxpayers.
In sum, this prblm stems from a lack of political will & policy-makers & regulators unwilling to steel their spines to do what needs 2b done & what people want. Their refusal to follow thru reminds people of power-who has it & who doesn't-leading to resignation & weak democracy.

— Dwayne Winseck (@mediamorphis) September 7, 2021
So where do the three main federal parties stand on telecom affordability in this election?
The incumbent Liberals say they have lowered cellphone bills significantly, but as we explained in a previous post, that hasn't happened. Cabinet has had a petition to overturn this spring's disastrous CRTC decision on wholesale internet rates in its figurative hands for three months, but have so far chosen not to do so – an act that would immediately bring about lower prices. The Liberals' current platform does not mention telecom affordability, leading University of Ottawa professor Michael Geist to conclude that the party has "unequivocally sided with the big telecom companies despite presiding over some of the world's most expensive wireless services."
The Conservatives have promised to bring down prices by opening Canada's telecommunications market to U.S. or European companies and by cracking down on anti-competitive activity in the sector. The party has critiqued the "un-competitive oligopoly" and says it will require wireless companies to lower prices as a condition of participating in future spectrum auctions. The Conservatives also say they will back smaller competitors such as TekSavvy:
Did you know: Canadians pay some of the highest cell phone and Internet rates in the world . On average, we pay 20% more than Americans and 170 % more than Australians for our cell phone plans. And 13 % of Canadians still don't have access to high-speed Internet. We will deliver! pic.twitter.com/5rBCFM0Ngt

— Hanan Rizkalla (@RizkallaHanan) September 7, 2021
The NDP has gone the furthest on telecom affordability issues, with promises to cap internet and wireless fees by reversing the CRTC wholesale decision and moving to establish mobile virtual network operators (MVNOs), or wholesale-based cellphone companies. The party also opposes the proposed merger between Rogers and Shaw, which would lead to even less competition, especially in wireless services (Shaw owns Freedom Mobile).
We hear from Canadians every day about how they're tired of being gouged by big telecom companies and how seemingly no one is doing anything about it. We're tired of it too.
This election is not over yet. It is not too late for all political parties to put forward policies that will ensure that broadband and wireless costs will be significantly lower by the time there is another election.
We urge all Canadians to visit PayLessToConnect.ca and send a direct message to their federal candidates, asking them how they intend to keep their promises on affordability – or, if they haven't made any such promises, why not?
When it comes to affordability, this election is about more than just a few dollars on the monthly bill. It's about who calls the shots in Canada.