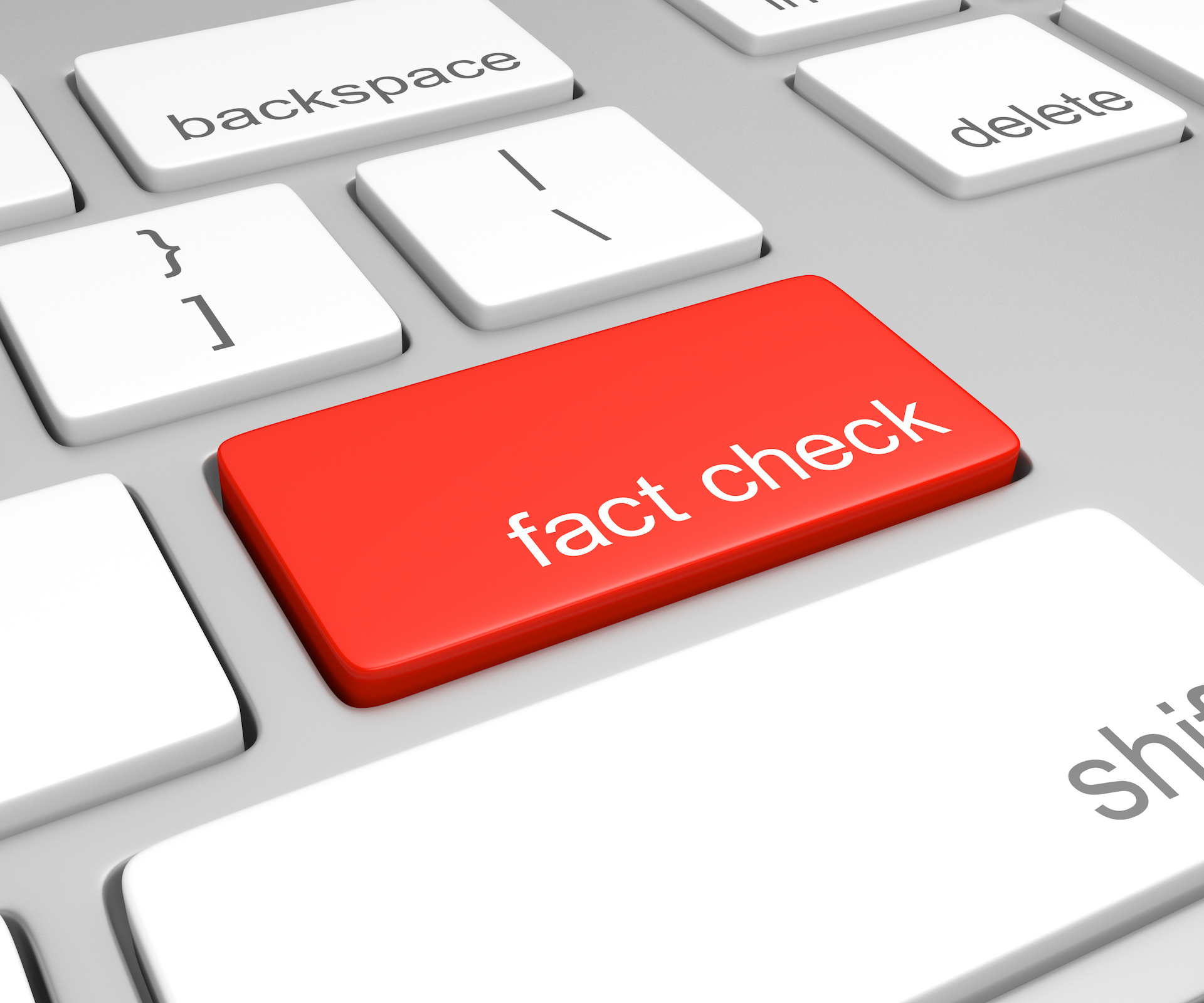 At last week's TVA French language leaders' debate, Prime Minister Justin Trudeau said his government has delivered on its promise of lowering telecom prices: "On a réduit, justement, de presque 25% les tariffs moyens en terms de prix cellulaire. Mais on sait qu'on a encore du travail à faire."
But anyone who pays a cellphone bill knows prices haven't gone down simply because someone says so.
During the 2019 election, the Liberals promised to lower mobile prices by 25%. In claiming to have delivered on this promise, Mr. Trudeau appears to be relying on data from Innovation, Science and Economic Development Canada (ISED) and Statistics Canada (StatCan).
The problem is those numbers obscure what Canadian consumers are really paying.
To begin with, ISED's own website clearly shows that the Big Three carriers have failed to meet the government's target on most plans. Worse, the majority of ISED's price fields are left blank, showing no data for the mobile plans most consumers buy.
In Ontario, for example, this selective data shows prices have "declined" on just two mobile plans – those with two and six gigabytes of data – being offered solely through Fido, Koodo and Virgin, the respective "flanker" brands of Rogers, Telus and Bell: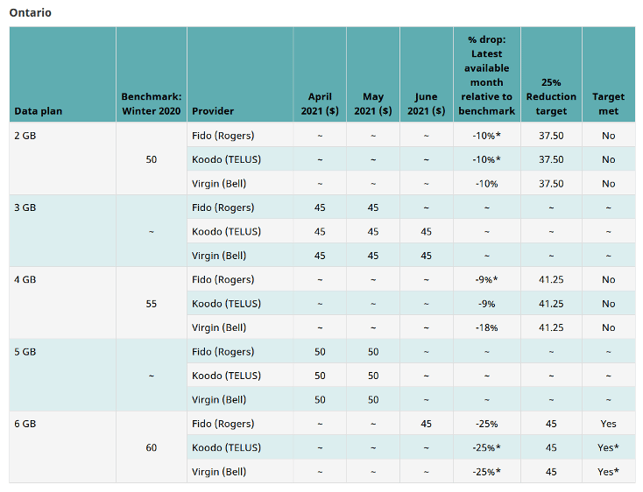 StatCan, for its part, says wireless prices have declined by 21.4% year over year as of June, largely because of temporary promotional pricing or data plan upgrades. In other words, prices didn't necessarily come down – the data buckets just got bigger, which effectively lowered the price of gigabytes but not in terms of more affordable bills at the end of the month. This is confirmed by independent studies that consistently show Canadians have the most expensive mobile plans in the world, with the lowest usage: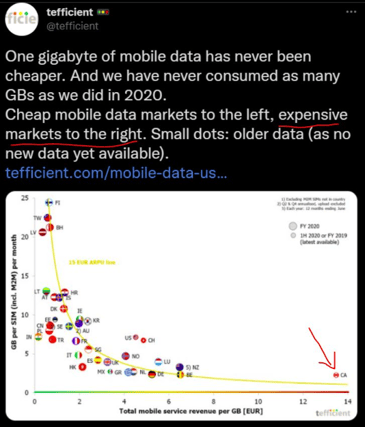 The Liberals have said even less about home internet prices, possibly because federal pricing data shows Canadian prices increased across the board throughout the COVID-19 Pandemic, even as prices dropped in other countries around the world:

Worse, in the wake of the CRTC's disastrous decision to reverse its own 2019 final wholesale rate decision ­– which will keep Canadian wholesale rates and consumer prices artificially high – internet providers have announced a series of price increases, with comparison website WhistleOut finding that service costs rose an average of 6% last year despite decreases in many other countries.
We'll have more to say about the parties' positions on telecom issues as the election gets closer, but in the meantime, it's never been more vital for Canadians to speak up about how much they're overpaying for internet and cellphone services and how it's affecting overall quality of life.
Have your say at PayLessToConnect.ca, where you can tell your federal candidates to stand up to Big Telecom and deliver lower prices for consumers.