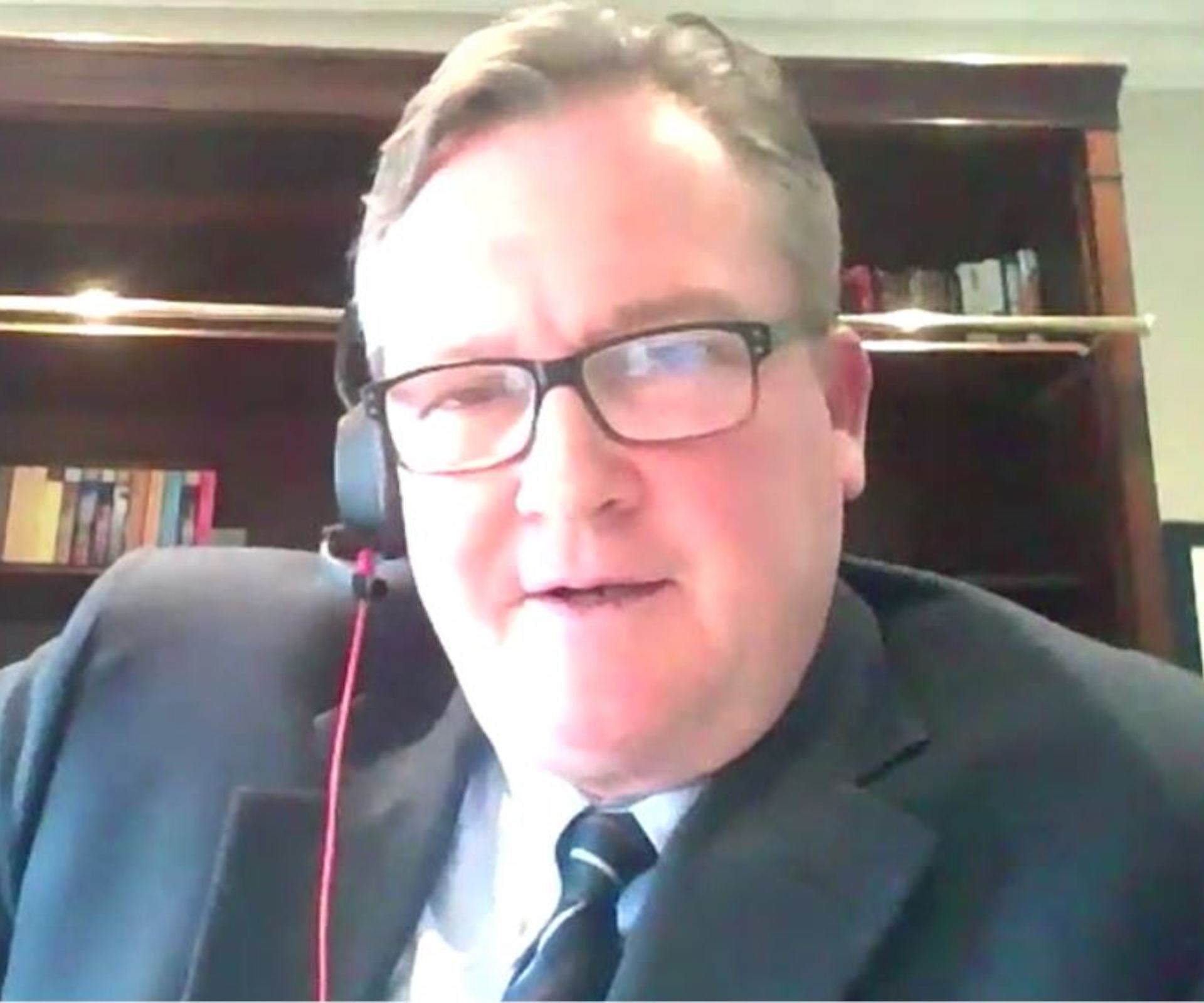 Bell Canada took a beating from members of parliament this week on several fronts, from its decision to cut rural network investment to the inordinate number of customer complaints it receives.
But the biggest item in MPs' crosshairs was Bell's confirmation that it has taken $122 million in pandemic-related labour subsidies despite posting strong financial results and boosting dividend payouts to shareholders.
Along with several other big telecom companies in 2020, Bell availed itself of the Canada Emergency Wage Subsidy, a federal program that covers a portion of employees' salaries in order to keep those workers from being laid off. The company also raised quarterly dividends throughout the year and is expected to again increase its fourth-quarter payout.
Nate Erskine-Smith, Liberal MP for Beaches-East York in Toronto and a member of the standing Committee on Industry, Science and Technology, was pointed in his questions for Robert Malcolmson, Bell's chief legal and regulatory officer. Here's the exchange, with embedded video below:
Erskine-Smith: BCE has a strong financial position, with $5.2 billion in available liquidity at the end of Q3, 10-per-cent internet revenue growth, 4-per-cent growth in year-to-date cash flow from operating activities, 13.7-per-cent free cash flow, which obviously translates from my reading of the news release to a 5-per-cent increase in the Q4 dividend. So instead of accessing that available liquidity or perhaps not increasing that dividend, you thought it best to access public funds?
Malcolmson: What we did was we were a participant in a government program that was very well designed to keep Canadians working at a critical time and we participated in that program commensurate with the impact that the pandemic was having upon our workforce. I have to say that when you quote our financial results, and I have to admit I don't do math as quickly as you do, you do have to remember that in order to build Canada's networks, in order to invest in 5G, in order to have fibre rolled out to 5.6 million households and wireless home internet targeted to reach a million households, you need investment capital. The only way you get investment capital is from shareholders that are willing to invest their money with your company in order to fund your network expansion. If we don't have investment capital and if we're not delivering shareholder returns, Canada will not have the level of investment needed to build the networks that we need.
Erskine-Smith: Okay, that's a long way of saying that while Main Street businesses are getting crushed in the pandemic and you see increased dividends, you could have gone from $5.2 billion in available cash flow down to $5.05 billion in available cash flow and you would have blinked, whereas we have Main Street businesses getting crushed, unable to access the necessary supports. And here you are increasing dividends. I take it you would not have reformed the CEWS so that a profitable company like yours with $5 billion in available cash wouldn't continue to receive millions of dollars in taxpayer funds? You like it just the way it is. (Erskine-Smith then moves on to another topic)
As well, @beynate pressed on the incongruity of BCE, with its massively profitable financial results, needing to use over $100M in CEWS. Bell confirms that it sees subsidizing its shareholders as the only option to build networks. pic.twitter.com/PSWgmHrb0C

— bryson (@Bryson_M) January 26, 2021
A National Post investigation in December revealed that at least 68 publicly traded companies had received CEWS while also paying out shareholder dividends, but the amounts received by big telcos on the list were not disclosed. A spokesperson for BCE, Bell's parent, told the Post that the subsidies "were not a material amount."
Independent news site downUP uncovered those numbers, including the $122 million Bell received, as well as at least $82 million by Rogers and $38.5 million for Telus. Bell's $122 million is more than any company on the Post's list, topping Imperial Oil's $120 million. (Disclosure: TekSavvy has not received any CEWS subsidies.)
Several large telcos have justified getting CEWS by pointing to revenue declines in their media divisions. Companies can qualify for the subsidy by showing at least a 30-per-cent year-over-year revenue drop. A clause in the application, however, states that the "employer is under no obligation to prove that the decline in revenue is related to the Covid-19 crisis."
Observers have pointed out that CEWS has loopholes that need to be closed. Writing in the National Post earlier this week, Canadian Taxpayers Federation director Aaron Wudrick suggested that companies that receive CEWS should be prevented from doling out executive pay increases or shareholder dividends.
"Canadians are understandably upset at the idea of large corporations taking advantage of a program intended to save jobs by instead replenishing their coffers and enriching their shareholders," he wrote. "It's time for the government to retool CEWS to make sure any support goes to the people who need it most and doesn't end up in the pockets of those who don't."