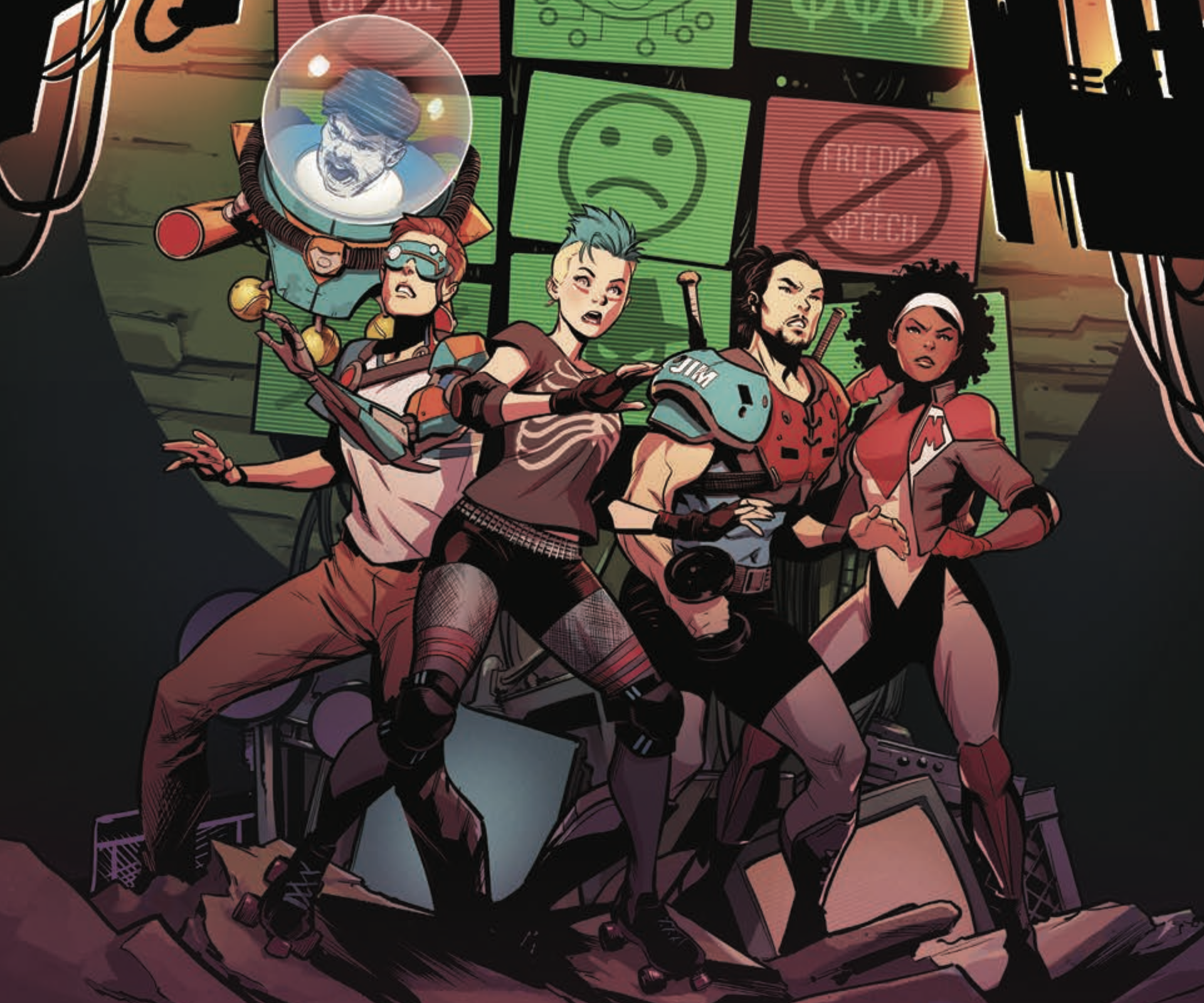 Throughout much of their history, comic books have had unfair stigmas attached to them. They've either been viewed by many as kids' stuff at best or lowbrow entertainment at worst.
Fans of the medium, however, have always understood what Hollywood and mainstream culture have in recent years realized – that their visual nature make them a powerful means of storytelling that hearkens back to the cave drawings our ancestors used to document humanity's very first tales.
Comics have therefore always been a valuable medium through which to relate stories of social and political problems. Whether it's the X-Men fighting racism, Green Arrow dealing with drug abuse or the Avengers debating civil liberties, comics have a long history of introducing, teaching and enlightening generations of readers on serious, real-world issues. Through visual storytelling, they've presented these problems in colourful, exciting, engaging and sometimes humorous ways.
It's in that vein that, in conjunction with Toronto's RAID Studio, we've produced the very first TekSavvy comic book. "The Intrepid Savvies #1" is the story of a heroic team of rebels living in a dark future ruled by one all-powerful company: PhoneCorp. In this dystopia, PhoneCorp runs the government and has the population living in fear of crippling overage charges. The Savvies learn the secret of how this came to be and enact a plan to set things right.
Though it's an exaggeration, the story reflects a real and significant shift over the past few years in Canada's telecommunications industry toward fewer companies consolidating their market power and influence over decision-making processes.
Our story is a cautionary tale that warns of the dangers of such a shift – less choice for consumers, higher prices, more control and even potential surveillance by service providers. These are all outcomes that stand in stark contrast to TekSavvy's fundamental principles, and those of competition and democratic society as a whole.
Canada's big telecom companies are on the rise, and so too are the prices Canadians are paying. Competition is nearly dead because elected officials and regulators don't appear to be listening to smaller providers or consumers when we try to get our message to them via traditional means. That's why we're trying something different.
We've mailed a copy of "The Intrepid Savvies" to every Member of Parliament, as well as to regulators and key members of the bureaucracy in Ottawa. We hope that, in the truest spirit of visual storytelling, our fictional comic makes them aware of the very real crisis unfolding in front of them.
In addition, we've made the digital version of "The Intrepid Savvies" available for free to anyone who wants it. You can download it here.
After you've read about the exploits of Drrrby Girl, Jim Bro, Sue Permom, Gene Yus and Curm Udgeon as they battle PhoneCorp and the evil Lord Vlad, we hope you'll take the real-world step of contacting your elected official and urge them to fight for competition, stop power consolidation and prioritize the needs of every-day Canadians.
The future depends on it.